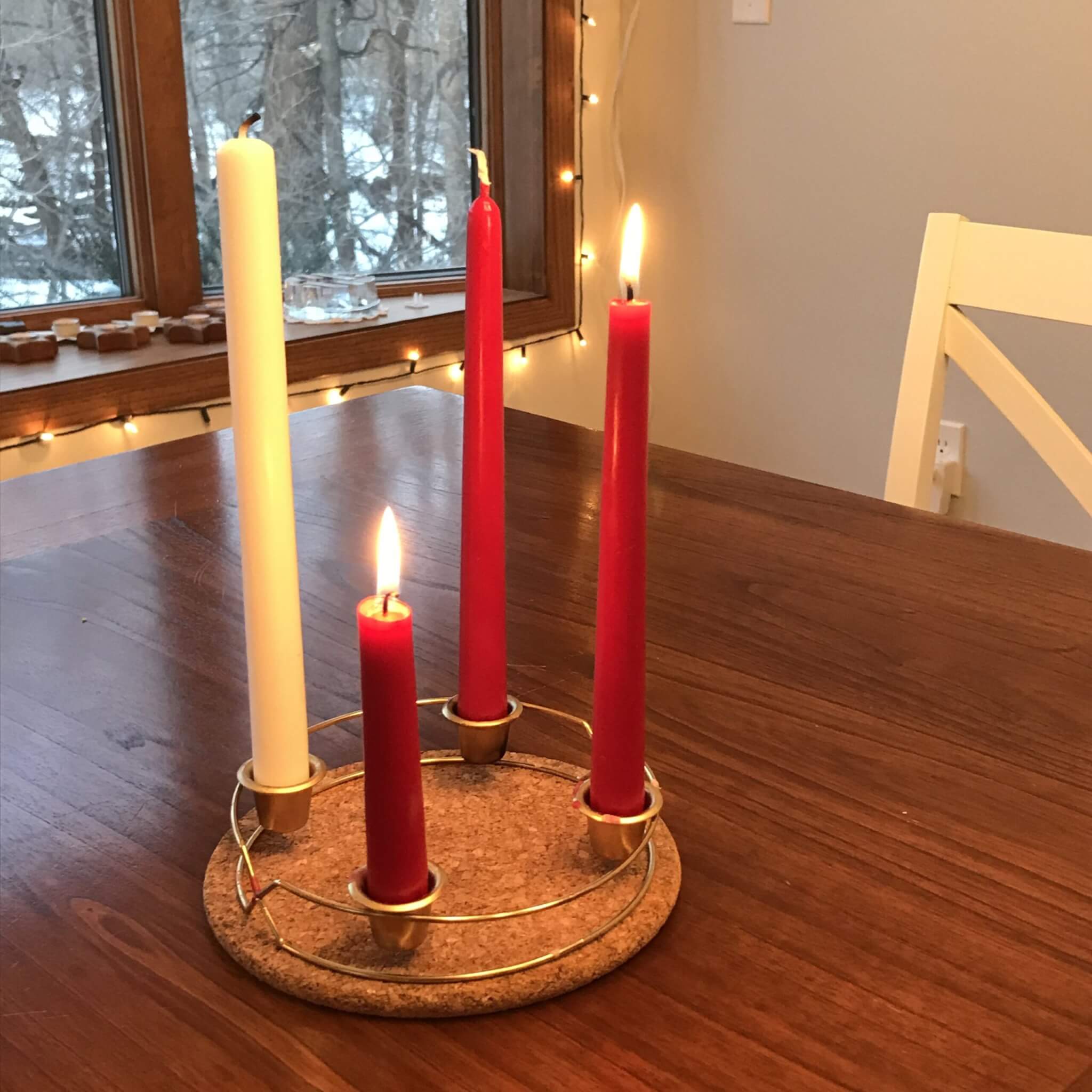 09 Dec

Free Legacy Prompts

Advent is a super important time in our household. We have advent calendars, advent chains and advent wreaths. Advent is the run up to Christmas, marking each day or each Sunday before the holiday. In the Lutheran tradition, it's an important way to reflect and prepare for the coming of Christ. Lutheran parents should have no problem with kids wondering when Christmas will come. The kids should be able to see the closed doors on the calendar or  links in the chain to see just how long they have to wait.

Eh, to be perfectly honest, they still beg for Christmas to come.

In our house, if we're at the table (and my youngest isn't trying to climb on it) our advent wreath is on fire.. really. We light the candles depending on the what Sunday we're on.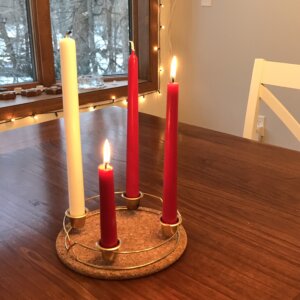 No matter your traditions, this time of the year is when a ton of family time happens… and when a lot of people have talking about estate planning on their agenda. Which can be super awkward. You can find tips on making it less awkward here.
But there are just as important things to share that are much more fun to discuss than whether you have a will or power of attorney. These are the legacies that aren't money and can't be passed along through attorneys and probate courts. There are things that are important to you, your story, and your family's story. Things like recipes and books that have shaped who you are.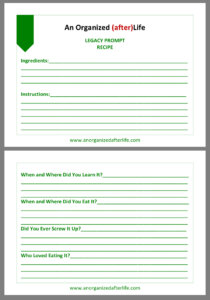 So, each Sunday of Advent, I'm posting prompts to help you document and share important parts of your legacy or your loved one's legacy. Click on the Content tab to download free prompt cards. The card for the first Sunday covers food. It's a recipe card that covers more than just ingredients and instructions, but includes why the dish is important to you, who loved eating it, and it you ever screwed it up. Today is music. List your top seven songs that give meaning to you. It could be your favorite song, a song for your funeral, a song that brings you back to an important event. List them out and document why they're important to you. I'm including my all time favorite song and my walk-up song… John Mellencamp and U2 will be represented.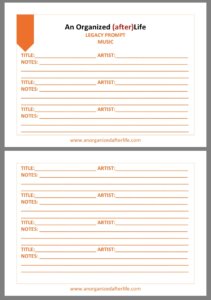 If you follow me on Instagram or Twitter, you'll get to see what I'll put on mine. Join me, in this easy way to share your legacy.